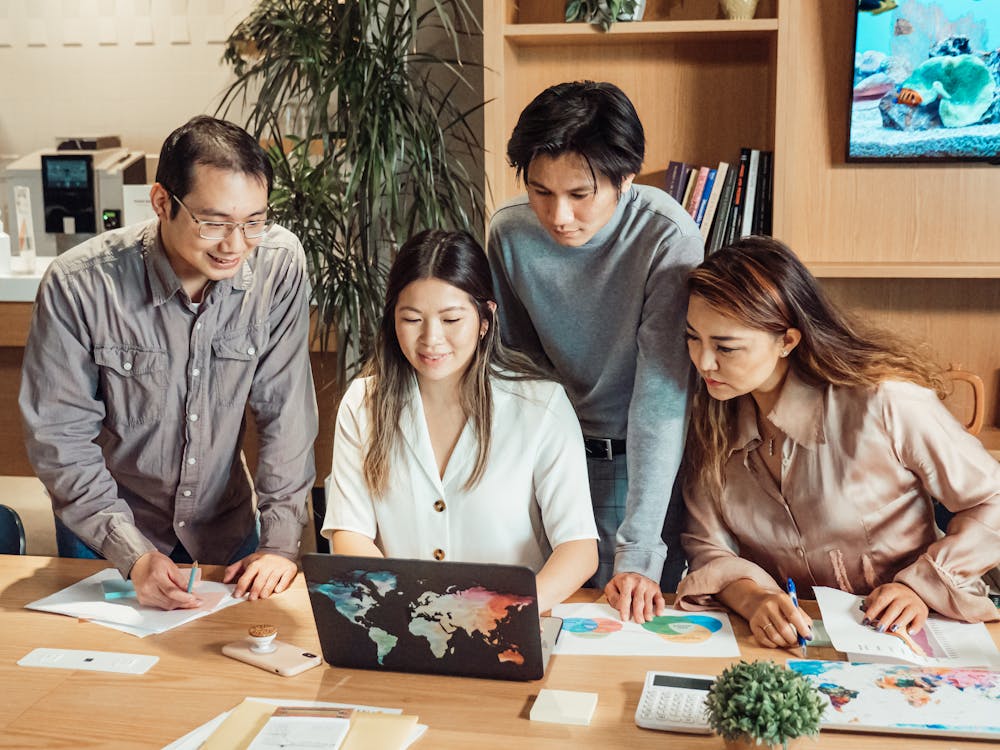 Digital Marketing is the method of advertising a business and its brand online by making use of electronic devices and an internet connection. This is a new practice in the marketing and advertising industry. With the development of technologies and the rise of different market trends, traditional ways of marketing are no longer that effective in reaching target customers and generating income. In Digital Marketing, marketers are spoiled for options with different strategies they can use to market their business. One of the marketing strategies that many businesses now use is web development.
What is Web Development?
Web development, or website development, comprises the tasks for website hosting through the internet. If you wonder how a website works, such as when you click something, and you are redirected to a webpage in the website, it is because of web development. It is what happens behind the website for it to work. It involves all the actions, updates, and operations that are needed to establish, maintain, and manage a website. Web development ensures that the website is performing well and smoothly and that the user experience is excellent.
Importance of Web Development
Web development in a business is important, and here are the reasons why.
Saves time and energy. A website can be programmed to display products and services and take in orders from customers. The users no longer need to go to the business's physical store to buy what they need and want.
Gain more visibility. Many people already have their own websites and internet connection. If the website of the business is optimized, it will appear more often to customers and generate organic traffic to the website. More people will notice the business and know what they do when that happens. Moreover, people that are far away from the business will get the chance to see the business and may consider buying from them, thus, increasing the sales growth.
Connect with the customers. A website is accessible 24/7 for users. Anyone can access it anytime and whenever they want. As a result, you will be able to connect more with your customers. Additionally, if you have 24/7 technical support, the customers can contact the businesses whenever they have a concern or problem.
Elements of Web Development
Web development comprises different elements that make up the website. It pertains to what the users see and use when they come across the website. Below are the basic elements that your website should have.
Content
Content is what the users see or read on your website, and it is one of the reasons why users check out your website – it is what they are looking for. This includes the background of your business, blogs published on the website, and products and services seen on the website. However, you should not simply put that content on your website. It is not as simple as that. Make sure that you have high-quality content to keep your customers from leaving your website. Boring and irrelevant content will increase the bounce rate of the website.
Navigation
Navigation is when the users click through your website to check out other pages and features on your website. The users should easily see right away where they need to click to find what they are looking for and know what webpage they are currently on. This means that the users should be able to access any kind of web page without any error, and the site and web pages should load right away. A website that loads slowly and has bad navigation will not appeal to the customers, and they will likely leave the website immediately.
Design
The layout of the website can impact the first impression of the users. A well-designed website will seem trustworthy and credible to the users. It involves the color scheme, font size, font style, and other visual elements that can be seen on the website. Ensure that the text on your website is legible and that the color scheme of your website is not all over the place. Keep the design modern and professional to keep up with the market trends. Additionally, you have the option to update your website layout to ensure that it is not outdated.
Visibility
You may have a well-designed website that is accessible on different devices, but if people do not see it, it's a waste of time. Ensure that your website is optimized for it to appear to users. You may use other digital marketing strategies, such as search engine optimization (SEO) and social media marketing, in order to make your website visible.
Engagement
A website must interact with its visitors to maintain their attention and direct them to contact you. You may include interactive images, videos, products, and services. Moreover, include call-to-action buttons that users may click to redirect them to other web pages. This will keep the website entertaining and not boring to prevent customers from leaving.
Is web development easy?
No, developing websites is not easy. If you do not have the proper training and skills, web development will be difficult. It involves using coding or computer programming to program the system of the website to do what they need to do. Additionally, web development involves creating its design as well. However, the layout of the website should be well thought out. Web designing involves what elements and content should be included on the website. As a result, web development is a very demanding career right now.
Many digital marketing agencies offer web development services to help businesses expand their brands online. They help businesses create and establish their own websites from scratch and assist them throughout the marketing of their brand. Therefore, calling for a digital marketing and web development agency is best if you want to expand your business online. They will do the job for you, from programming your website to designing the layout of your website so that you can focus more on the other aspects of your business.