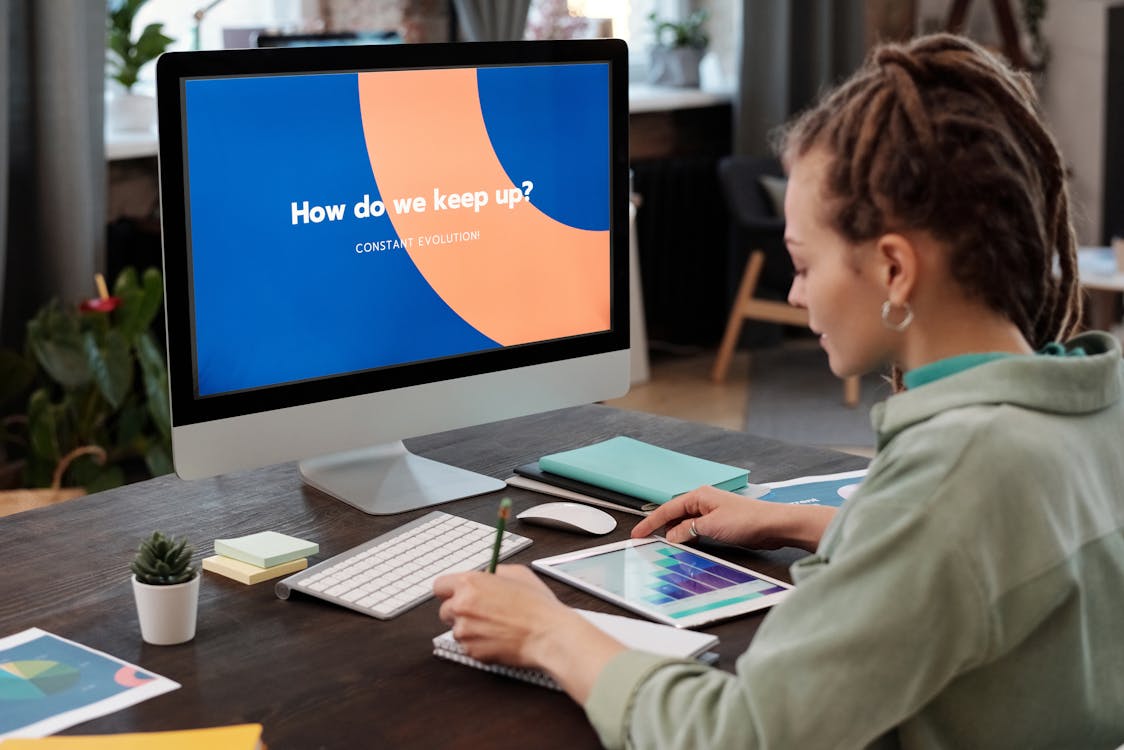 Running a business involves having to promote your products and services. This means that you have to stand out in a crowd full of competitors that are either startup businesses or old businesses. With the advancement of technology, businesses can now be online as well, allowing customers to access the business anytime and anywhere they want. That said, they must compete with each other to build brand awareness and increase their visibility, resulting in an increase in profit. One way to do so is via digital marketing, a new and advanced way to promote one's business. But what is digital marketing?
What is Digital Marketing?
Digital marketing makes use of online platforms to advertise a product or service in hopes of reaching a business' potential customers. Digital marketing utilizes websites, mobile devices, social media accounts, and search engines to promote a brand and its business. It allows that businesses to connect with existing and potential customers. Thus, digital marketing can be used for business growth.
Types of Digital Marketing
Different types of digital marketing marketers can use depending on the company's goals and resources.
Search Engine Optimization (SEO) – SEO is used to allow the business to rank higher in search engines like Google. It uses keywords and phrases that consumers use when searching for their concerns or problems over the internet.
Pay-Per-Click (PPC) – These are paid advertisements or promoted search engine results to increase the business website's traffic online. The company must keep on paying for the advertisement to keep on showing. These advertisements will usually appear at the top and side of a page when people are browsing the web, before the youtube video starts, or in the mobile apps.
Social Media Marketing – It makes use of social media platforms like Facebook, Twitter, and Instagram to market a business. They can use this platform to create a post, schedule posting, and automation of posting. But that doesn't end there. Marketers must also monitor the performance of their posts.
Content Marketing – Storytelling is used to share information in hopes of increasing brand awareness. One example of content marketing is creating blog articles. These blogs can be posted on the business's online website.
Email Marketing – Email marketing is still considered the most effective marketing technique to reach people personally. There are tools out there that can identify if the email was opened, thus, measuring the open rate. Tools can also identify how many people click the link in the email.
Influencer Marketing – This is the process of collaborating with affiliates or partners that are popular with the public. Many people nowadays watch and follow what influencers are doing. Chances are, you may generate more income if you choose the most popular influencer with the public.
Digital Marketing in a Business
Now that we know what digital marketing is, let's answer the question: is digital marketing important in a business? The answer is yes. Now that we are in a digital era, many people are now doing things digitally. In fact, many people now have their own mobile phones. That is why digital marketing plays an essential role in a business, especially with online businesses. It allows businesses to reach their specific target easily, conveniently, and cost-effectively that it's why digital marketing is ideal for startup businesses because it is easily accessible and, most of the time, free!
For example, social media marketing allows businesses to create their own business page accounts and posts for free. Additionally, they are free options where people can create their own websites for free. But luckily, there are companies out there that can do these tedious tasks for. They can provide services like social media marketing, social media management, website development, and website hosting. All you have to do is sit back and wait for the result.