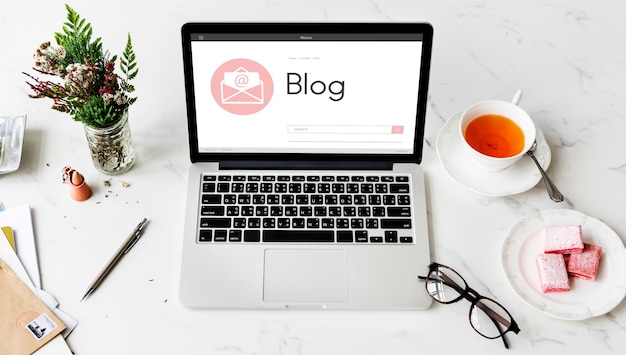 Are you a certified online user of different social media platforms especially Google? Back then, whenever there are some information that we are curious about, we always go to a library to find some books. But now, we have what we call the internet now, and we have all the information that is included in a blog. Little did you know that you have already come across one or two blogs? Let me guess, you're even reading one right now, and it is this blog! However, you could still be unclear as to what a blog can do for every customer or every business. Ever wonder why every company has some blogs?
Find it out here!
If you're thinking about what can a blogs do for your business and why do you need it on your website, this is the perfect blog for you!
Before anything else..
What is a blog?
Blogs are regularly updated web pages that offer insight into a certain topic. Blogging has taken on a significant role in the realm of digital content as the publishing industry has developed and shifted more and more of its operations online. They can be used as a marketing and creative tool for every business that has a website. They are also being written and viewed on mobile applications for more convenience for online visitors. Blogs are a good place to find facts, viewpoints, and practical guidance. Both the process of creating a blog and the purposes for which it is used are constantly changing.
Are Blogs necessary for websites?
Yes! Especially for small businesses who want to see their business grow by targeting the right customers and expanding their online presence.
Reasons why Blogs are important:
Helps Get Your Website Found
One of the main reasons why you should write blogs is to increase traffic to your website. Each time you publish a blog entry, you add a new indexed page to your website, increasing your chances of being found by search engines and attracting visitors. Regularly producing material lets search engines like Google know that your website is being actively updated and should be routinely reviewed to see what fresh stuff has appeared. Therefore, don't stop from creating new ideas via blogs!
Use That Traffic to Convert Visitors to Leads
Your website's increased traffic opens up new opportunities to generate leads. Your Call-To-Action (CTA) buttons will be useful in this situation. A CTA is a method of guiding website visitors through your site, keeping them interested while they are there, and assisting them as they move from awareness to purchase. Good CTAs include "Learn more," "Download," discounts, and opportunities to sign up for your mailing list. The CTA button on a blog article can also be used to direct visitors to another pertinent blog topic on your website or even to a pertinent page that details your services.
Once a blog is listed in search engine results, it remains there for years, allowing it to continue to draw visitors and produce leads. Give your site time to create interesting topics instead of aiming for immediate leads and thousands of views. Always write about themes you know will be of interest to your target audience because blogs with timeless topics will consistently attract more views each month.
Blogs Give Your Company a Voice
Blogs are one of the effective ways to provide details about your company and its products as well as your views and opinions on particular popular topics in the online world especially in digital marketing.  Blogs are a terrific method to give your business a personality and make it more credible and approachable. Therefore, don't be afraid to discuss your interests on your blogs, offer your opinions on current events or business trends, or instruct your readers on a certain topic. So that your potential customers can know more about you and give an impression about your business by reading your blogs.
Want to read more interesting blogs? Check out our latest articles in our blog page! Looking for a content writer for your website's blogs to improve your SEO and Traffic Leads?
Contact GC Web Experts now!